agustina muñoz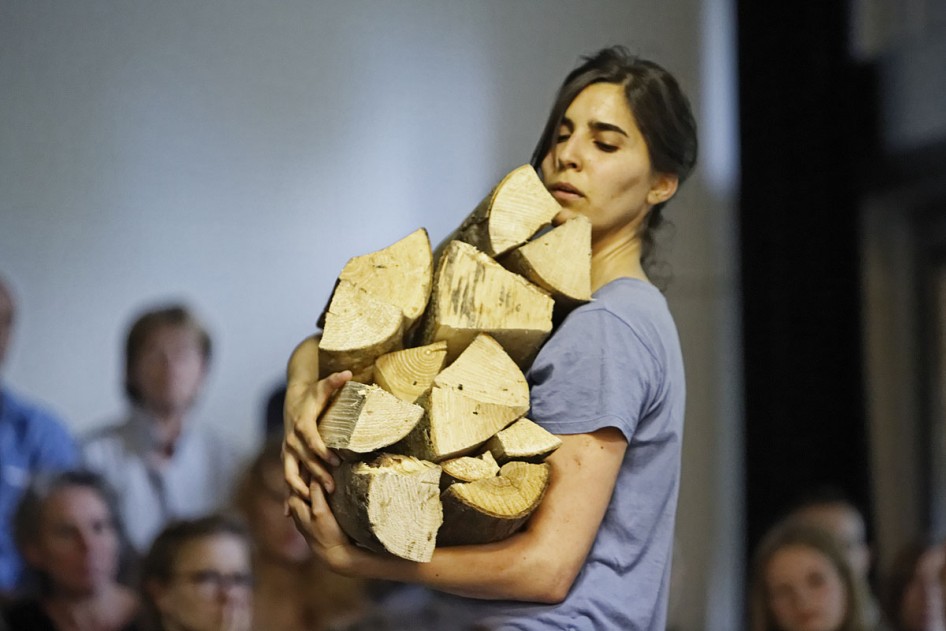 Agustina Muñoz was born in 1985 in Buenos Aires, Argentina.

She works in performance,theater video and films.
Her work explores the simultaneity of times and the diversity of encounters between humans and also with the non-human world. Her practice seeks the contemporaneity of different materials, voices, experiences and narratives. They are usually intimate pieces where different histories and stories and references coexist, tracing and problematizing the idea of inheritance, of what is lost and what endures in the memory of bodies and territories.

Translated with www.DeepL.com/Translator (free version)She holds a Master in Theater from Das, Amsterdamse Hogeschool Voor de Kunsten and a Bachelor Degree in Journalism and Social Communication.
Muñoz makes solo performances as well as collective pieces. She has make work in collaboration with Mariana Obersztern, Romina Paula, Margarita Molfino, Florencia Rodriguez Giles and Mercedes Azpillicueta.
She has co-edited with Barbara Hang the the book 'El tiempo es lo único que tenemos' Actualidad en las Artes Performativas ('Time is all we have' Current texts on Performative Arts) published by Caja Negra Editora 2019.
She writes regularly about arts and performance in different art publications.
She is editor of Segunda Epoca, an editorial collective of contemporary art and current topics.

She teaches and guides workshops in different institutions. She has work many years guiding artistic workshops for kids.