agustina muñoz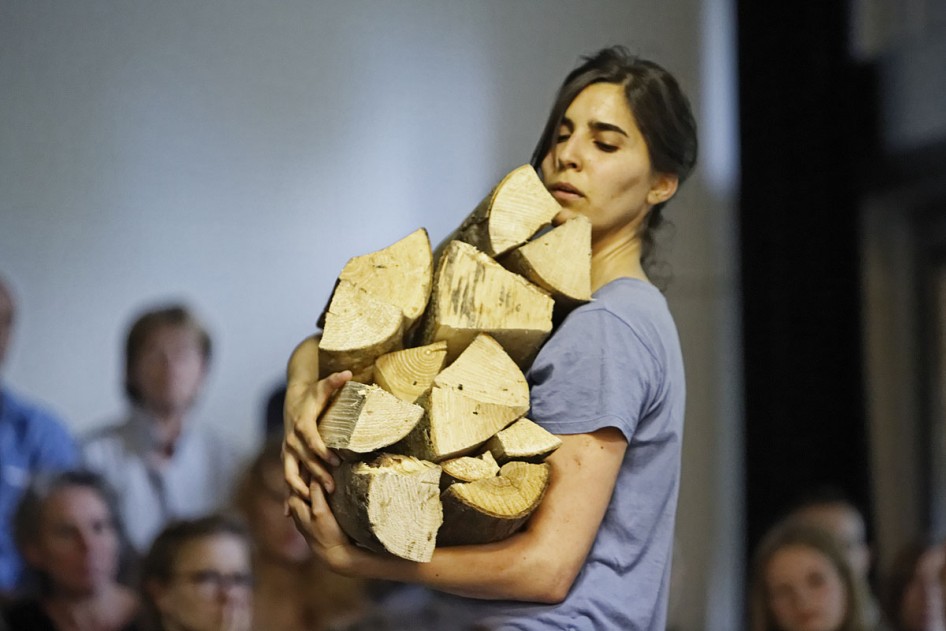 Agustina Muñoz was born in 1985 in Buenos Aires, Argentina.
She works in performance and films.
Working with the concepts of group and individuality, intimacy and collectiveness, Muñoz makes solo performances as well as collective pieces. She works with different artists in videos and live performances. Heritage, memory, desire and destiny are key topics in her work.

She holds a Master in Theater from Das, Amsterdam, Amsterdamse Hogeschool Voor de Kunsten

For her work, she won the First Prize of National Playwriting, the First Prize of Innovative Playwriting of the Festival Escena Conteporánea of Madrid, Spain, and the GAI Prize for young artists from the Italian Government as well as the Best Actress Award in the Buenos Aires Independent Film Festival (BAFICI).
Her work has been shown in Cuba, Chile, Ireland, Netherlands and Spain.
Several institutions have supported her work, such as Goethe Institut, ProHelvetia, Universidad de Buenos Aires, Centro de Experimentación del Teatro Colón, Fondo Nacional de las Artes, Zurich Theater Spektakel, Centro Cultural de España en Buenos Aires (CCEBA), Universidad Torcuato Di Tella, FILBA (International Literature Festival of Buenos Aires), MALBA (Latin American Art Museum of Buenos Aires). CCK.

She writes regularly of art and culture in Radar, the sunday cultural section of the newspaper Pagina/12.