agustina muñoz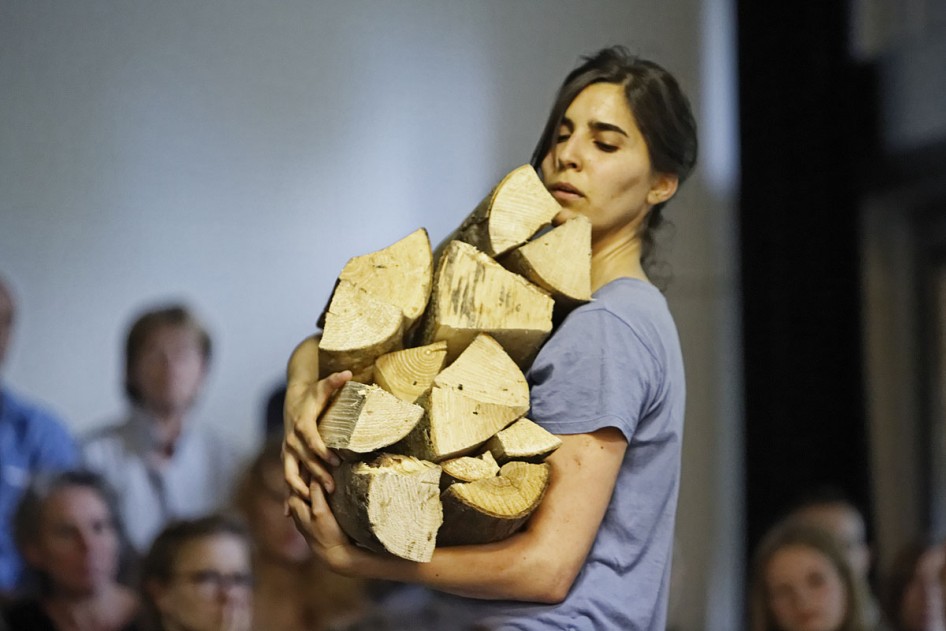 Theater is about
or it could be about
accompanying us
to feel what
escapes
all the time
as the stones change
the birds
the sky
the times
Theater could be a ritual
to be with others
to look together at all
that
we cannot name
or takes time

Agustina Muñoz was born in 1985 in Buenos Aires, Argentina.
She works in performance, literature, video and films.
She holds a Master in Theater from Das, Amsterdamse Hogeschool Voor de Kunsten and a Bachelor Degree in Journalism and Social Communication.
Muñoz makes solo performances as well as collective pieces. She has make work in collaboration with Mariana Obersztern, Romina Paula, Margarita Molfino, Florencia Rodriguez Giles and Mercedes Azpillicueta.
She has co-edited with Barbara Hang the the book 'El tiempo es lo único que tenemos' Actualidad en las Artes Performativas ('Time is all we have' Current texts on Performative Arts) published by Caja Negra Editora 2019.
She is advisor in performance arts in Centro Cultural Kirchner.
She writes regularly about arts and performance in different art publications.
She is editor of Segunda Epoca, an editorial collective of contemporary art and current topics.

She won Best Actress at Buenos Aires International Film Festival for her work in Viola, directed by Matías Piñieiro. Best contemporary theater piece in Festival Escena Contemporánea of Madrid with her text Neon and and the National Playwriting Prize in Argentina for her piece Women among the ice.
She teaches and guides workshops in different institutions. She has work many years guiding artistic workshops for kids.