agustina muñoz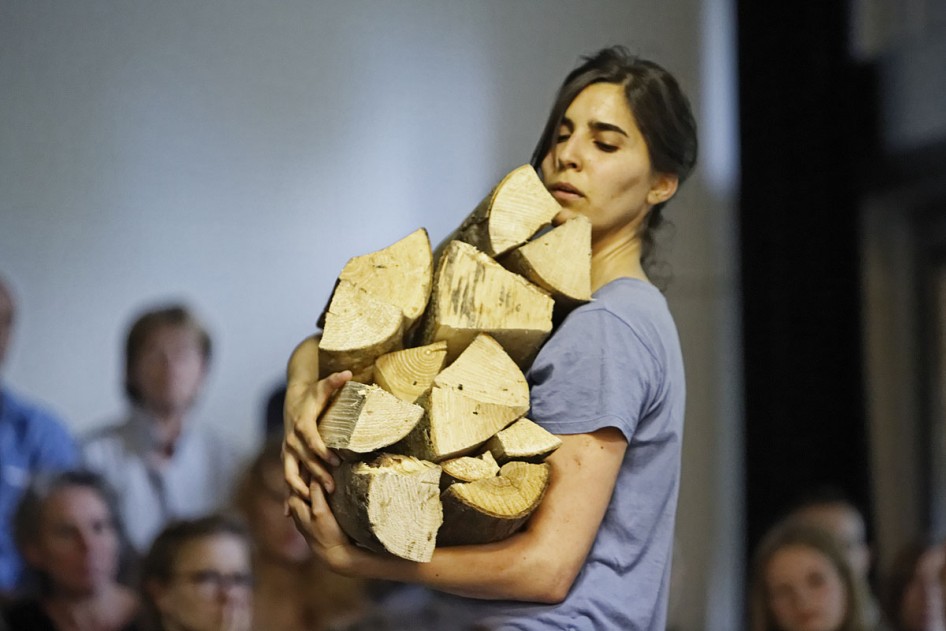 Agustina Muñoz was born in 1985 in Buenos Aires, Argentina.

She works in film, theatre, video and performance.
She traces and challenges the idea of inheritance, memory and what is lost and what endures in the memory of bodies and territories.
She is part of the artistic collective called Paraíso.
She has collaborated with different artists such as Mariana Obersztern, Barbara Hang, Romina Paula, Margarita Molfino, Florencia Rodriguez Giles and Mercedes Azpillicueta.
She holds a Master degree in Theatre from Das, University of the Arts Amsterdam, The Netherlands. She has a BA in Social Communication.
She co-edited with Barbara Hang the book 'El tiempo es lo único que tenemos' Actualidad en las Artes Performativas (Caja Negra Editora).
She was performing arts advisor at the Centro Cultural Kirchner and guest curator of public programmes at the Museo de Arte Latinoamericano de Buenos Aires (Malba).
She has worked in collaboration with Bárbara Hang, Florencia Rodriguez Giles, Mercedes Azpillicueta, Romina Paula, Margarita Molfino y Mariana Obersztern.She writes regularly in different media about art and performance.
She co-edited Segunda Epoca, a publishing project about contemporary art, literature and life.
She gives workshops and seminars in different institutions. For many years she has led art workshops for children.